Hair cuts for a cause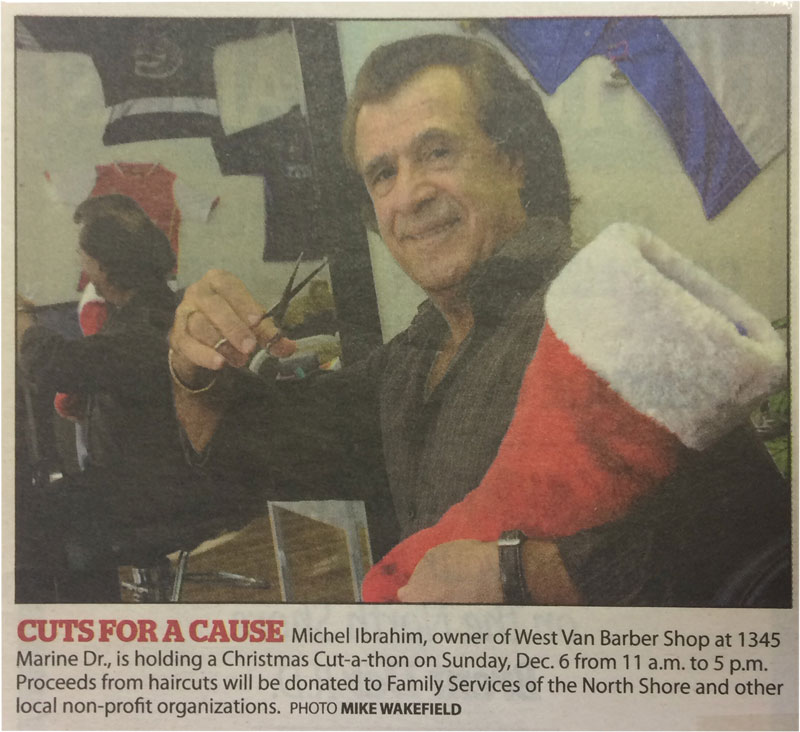 For a West Vancouver barber, soccer is more than just a beautiful game.

Michel Ibrahim, owner of the West Van Barbershop, has proven through a soccer academy he created in his Lebanese home village years ago that the sport can also be a lifeline for displaced and orphaned children around the world.

Cutting hair for more than two decades, it would be an understatement to say Ibrahim is a soccer fanatic. Not only does he play several times a week, he also coaches and sponsors two soccer teams.
By Paula Baker
Online News Producer
Global News
Read original post on Global News Website.